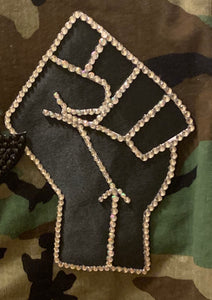 Embrace the beauty of diversity proud and loud with rhinestones. 

Best for the back of the jacket with one other large patch or it's great all alone, on it's own!
Patch measures at 10in x 8.5 in
Apply to your favorite hoodie, hat, tote, backpack, or jacket.
To do so remove from backing and apply with hot iron. If applying to clothing we suggest sewing stiches all the way around the patch to secure.