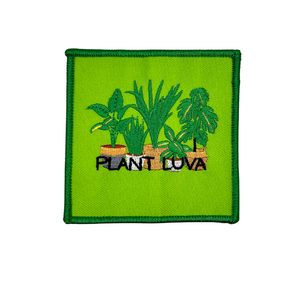 Calling all my plant luvas! Elevate your style with our Plant Luva Embroidered Patch. Crafted with precision, this intricately designed patch features vibrant botanical motifs, perfect for adding a touch of nature to your favorite bags, jackets, or hats.
Patch measures at 3 in x 3in
Apply to your favorite hoodie, hat, tote, backpack, or jacket.
To do so remove from backing and apply with hot iron. If applying to clothing we suggest sewing stitches all the way around the patch to secure.