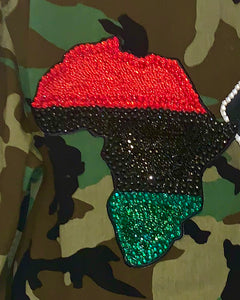 Represent for the Motherland with this blinged out patch. 
Size - 10in x 8.5 in

Each Red, Black, and Green rhinestone is individually hand placed and made to order. 
Apply to your favorite hoodie, tote, backpack, or jacket.
Must be sewn on. Stitch around the edge of the patch to secure it to your item of choice.