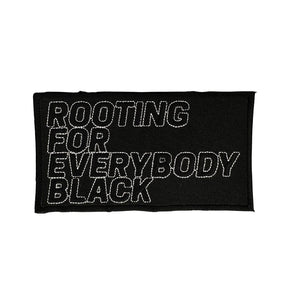 If you like to keep things pretty simple and in black and white this is the Rooting For Everybody Black patch for you. 

Patch measures at 3 in x 3in
Apply to your favorite hoodie, hat, tote, backpack, or jacket.
To do so remove from backing and apply with hot iron. If applying to clothing we suggest sewing stitches all the way around the patch to secure.